Small Town, USA Attempts Crack Down on Miners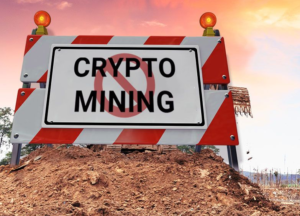 On March 2, 2018, a new law proposal was submitted in Plattsburgh, New York aiming to halt cryptocurrency mining operations in the small upstate town for the next 18 months. Citing "environmental concerns over energy consumption," offenders could be fined up to $1,000 per day if the new law goes into effect.
Mayor Colin Read told the New York Times in February crypto miners had inundated Plattsburgh and are consuming 10% of the town's energy. Recently the town's old paper mill was acquired by crypto enthusiasts who turned it into a mining operation. Calling miners a "public nuisance," he went on to say he would like to see businesses come to town that would employ a large number of his citizens rather than just "a security guard, and a guy who comes when something breaks."
The next public hearing is set for March 15th when mining operators will undoubtedly argue for their right to continue with their businesses.
https://news.bitcoin.com/plattsburgh-of ... mall-town/